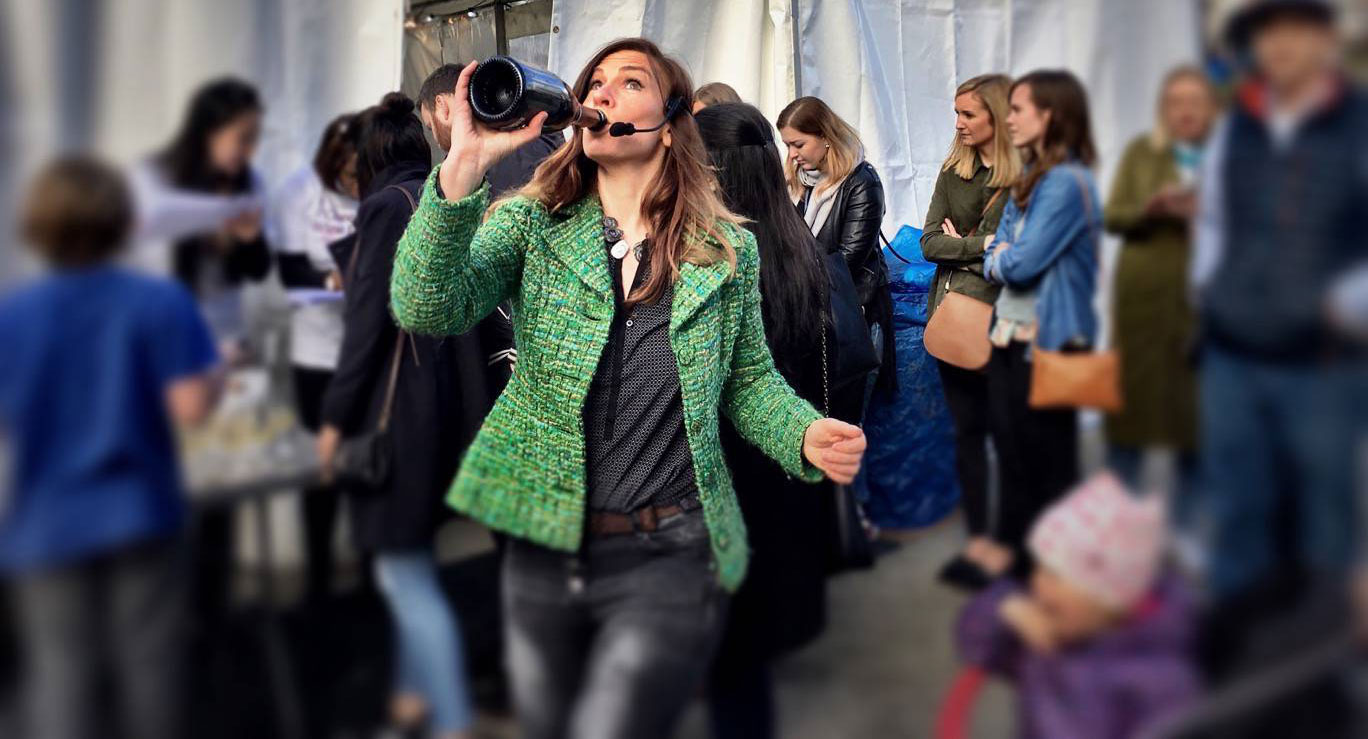 Sniff and Spit was created in 2005 by drink expert, Rebecca Dunphy. The company is today one of the UK's leading drink event companies, with years of experience, a blue-chip client list, a champagne tasting event hosted for the BBC's 'The Apprentice' and so many unique ways of entertaining.
Rebecca started out as a translator for the EU in Italy where she was bitten by the wine bug. She has a Masters in wine from Australia, Wine & Spirits Diploma from the UK, is drinks and travel writer for Sainsbury's Magazine and regularly works with celebrity chefs. If you're looking for a fun-filled time with wine, spirits and cocktail tasting, then you've come to the right place!

"

Rebecca - Thank you for an educating and extremely interesting event. You added a personal brand of glamour and fun.

"

COUTTS & CO

"A far cry from those stuffy, boring lectures many people have experienced. Good, good fun."
B&Q

"A quite brilliant performance."
VODAFONE

"I will definitely recommend your company should any other department intend to do any Wine Tasting. And if I am asked to organise another "I know who will be tip top of the list in my little Black Book"!
KPMP

"You exceeded expectations and my expectations were already very high"
NAVIGANT

"The team at 'Sniff and Spit' are a delight to work with. Knowledgeable, professional, exceptional. Many thanks!"
BARCLAYS

"Rebecca & Martin were a pure delight to work with. Knowledgeable, putting everyone at ease and adaptable. We were looking to entertain our top clients in a different, fun and informal way and the Sniff & Spit event offered us just that. Thanks again for a great Christmas event!"
ROVIO, ANGRY BIRDS
READY TO PARTY?
Fun-filled drinks tasting events with Sniff and Spit
Call Rebecca on 020 3675 5097 / rebecca@sniffandspit.com
Ready to party?
Call Rebecca on
020 3675 5097
rebecca@sniffandspit.com